I wish I had thought of this.
__________________
Nina September
, soon to be available from Zharmae Press.
Lesbian Schoolgirl Enema Bondage, Something for everyone.
"Mama help me. I'm looking at a naked blue eyed man." Good clean fun with the Shower Girl.

Security provided by a well armed dancing peanut.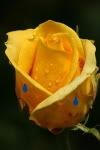 Quote:
Originally posted by LostBaby
My beloved is perfect. He is strong, smart, well read, can & will do anything, tender, and totally adores me. The only thing that could make him better is if he was freak'n wealthy beyond words.

On the floor of a small room near the city wall, they found the source of the many fragments of wisdom this civilization had left the world.
http://bronzeageworks.blogspot.com/